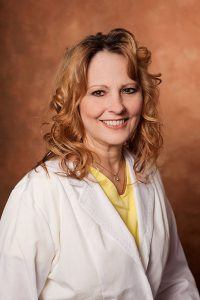 Colleen P. Taylor, DMD
Dr. Colleen P. Taylor has been practicing in our area for over 30 years! As an undergraduate, Dr. Taylor attended the University of Utah and Weber State University before attending the Oregon Health Sciences University School of Dentistry and graduating in 1990. She takes every opportunity she can to continue her education and completes over 30 credits of schooling per year to keep her dental knowledge up to date.
Dr. Taylor has advanced training in pediatric dentistry and participated in a special residency at Primary Children's Hospital for pediatric dentistry from 1990 to 1992. Because of her residency, Dr. Taylor holds hospital privileges and is qualified to provide more intensive pediatric dental care at Primary Children's Hospital. She is currently a diplomate of the American Board of Pediatric Dentists and is a member of the American Dental Association®, the American Academy of Pediatric Dentists, the American Society of Dentistry for Children and the Utah Dental Association. She is also a member of the South Davis Utah Dental Association, where she served as president in 1996 and has been a member of the Davis County Utah Board of Health for over 20 years, where she also served as president in 2005.
She is a faculty staff member at the University of Utah Dental School, where she lectures and mentors students in pediatric dentistry.
Dr. Taylor's goal as a dentist is to be the best clinician she can be and make coming to the dentist a positive experience. She strives to motivate her patients to have good oral care and encourages young people to set their goals high. She endeavors to always be a good example of the profession to those around her.
She has served as a pediatric dentist ambassador to Russia, China and Cuba. Her family has also hosted foreign exchange students, and she has welcomed many students to shadow her work at Dental Care 4 Kids over the years.
Dr. Taylor has been married to her husband, Clark K. Taylor, Esq., for over 34 years, and together, they have three boys. Their youngest recently graduated high school and is now attending college. Their middle child is starting dental school, and their eldest graduated from dental school last year with special training.
Her hobbies include family activities and her job, which she loves!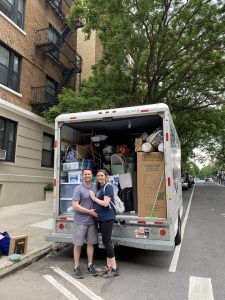 Dr. Cubby
Congratulations to Dr. Cubby and wife, Alaena, for successfully completing your pediatric dental residency at Yale University! We wish you good luck for your move to Columbia University for your orthodontic residency and the best of luck for the baby due in July 2021!
Our Team
Our friendly team works hard to help your child feel at ease by being engaging and playful, which helps your child feel comfortable during their dental treatment. We enjoy serving our patients and helping them have the best dental experience possible. Our team has fluent Spanish speakers and is ready to answer any questions you have about our pediatric dentistry in Bountiful and Davis County, Utah. Call Dental Care 4 Kids today at 801-292-2828 to learn more and schedule an appointment with our dentist, Dr. Colleen P. Taylor.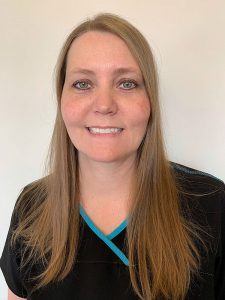 Rachelle Hadley, Office Manager
Rachelle joined our office in December 1999. She enjoys her job and the people on our team. She likes working with billing and contributes to our practice by managing the office and helping patients with their insurance. Rachelle's years of experience are valuable to our team. She oversees much in the office, we are lucky to have her.
Rachelle has been married since 1994 and has four children. Her hobbies include camping, four-wheeling, crafting and spending time with her family!
---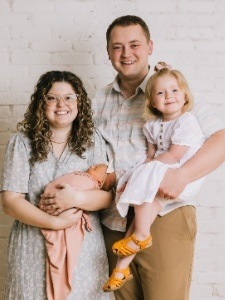 Benjamin Judd, Front Office Manager
Benjamin joined us in October 2018 and is currently working on his undergraduate degree at the University of Utah, striving toward dental school and hoping to eventually specialize in pediatrics. He loves working with the children and helping them feel comfortable and learn to take care of their teeth. He also loves our team and how we continually have tons of fun working together. Benjamin manages our front office and our assistants, as well as helps in the back with patients when needed.
He has been married to his wife since 2018, and together they have two daughters. His favorite pastimes include playing cards (such as the game "Hand and Foot") and board games with family, as well as going to the movies. Fun facts about Ben: His favorite thing to eat is breakfast foods. His favorite movie is The Game Plan.
---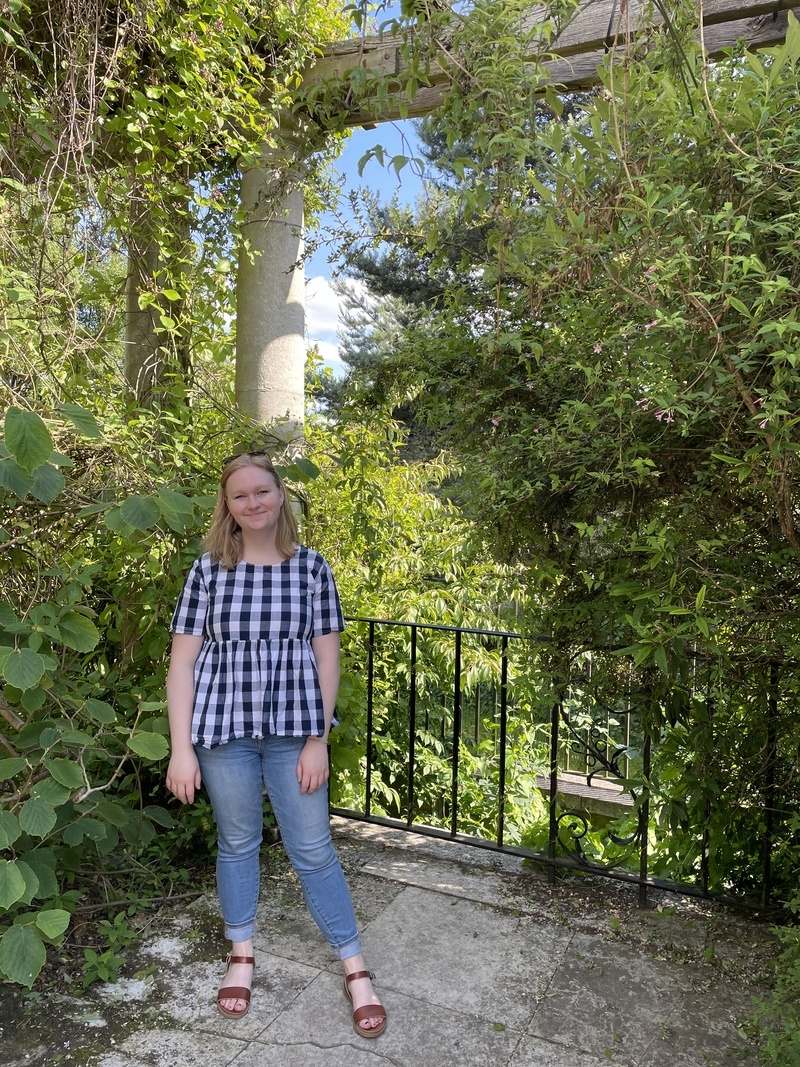 Betsy Van Tienderen, Receptionist
Betsy graduated with her Bachelors of Science in Human Development and Family Studies from the University of Utah. Following her time at the U she completed her Masters Degree at University College London studying Infancy and Early Childhood Development. Betsy loves interacting with patients and families at Dental Care 4 Kids, helping to brighten their days. She is obsessed with all things British, namely the rain. Her favorite book is Jane Eyre and her favorite colors are gray and purple.
---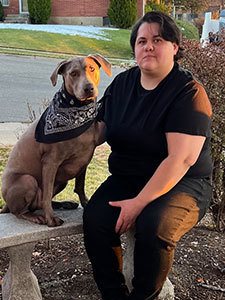 Emily Perez, Lead Dental Assistant
Emily has been assisting here at Dental Care 4 Kids since 2016. Emily ensures that the office is stocked, organized, and clean to provide the best experience for patients. She loves educating children and parents on hygiene practices. Her goal is for every patient to enjoy coming to the dentist. Emily loves relaxing with a good movie or playing video games, she also enjoys shopping a little too much. She loves her dog, Winnie, above everything and they spend all their time together going on walks and playing ball.
---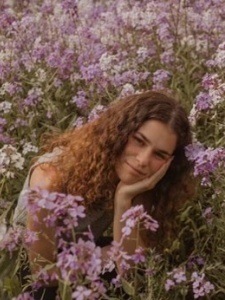 Sophie Cottle, Dental Assistant
Sophie loves talking to kids and parents and helping them get clean and happy teeth. She helps our office be successful by being positive and outgoing. Sophie is the fifth kid out of six, and she was adopted from Russia. Outside of work, she loves to ski and spend time at the gym.
---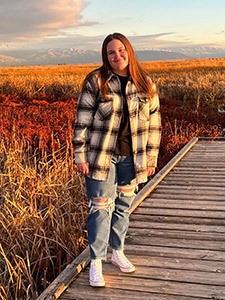 Angela Black, Dental Assistant
Angela joined our practice in December 2022. She received her certification at the DATC dental assisting program. She loves working with kids, helping them overcome their dental anxieties and educating them on the importance of taking care of their teeth.
Angela loves spending time with her family, which consists of her five older brothers and their wives and children. In her free time, she loves to do anything outdoors, especially hiking and running. She also loves going to the movies to get an ICEE and popcorn and goes to every country concert she can. She is the biggest Taylor Swift fan ever.
---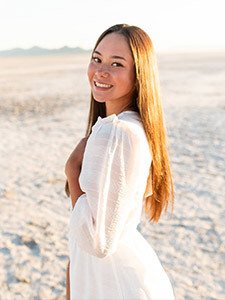 Livi Arona, Dental Assistant
Livi started at our office in January 2023. She is currently going into dental hygiene. She loves working with kids and helping them learn the importance of taking care of their teeth. She also loves being a part of such a fun team.
Livi loves spending time with her family and two dogs: Millie and Maverik. In her free time, she loves playing sports. She used to play volleyball and basketball, and she played softball in college. She also enjoys camping, hiking, watching movies and traveling. Her favorite color is purple, and she loves pasta.
---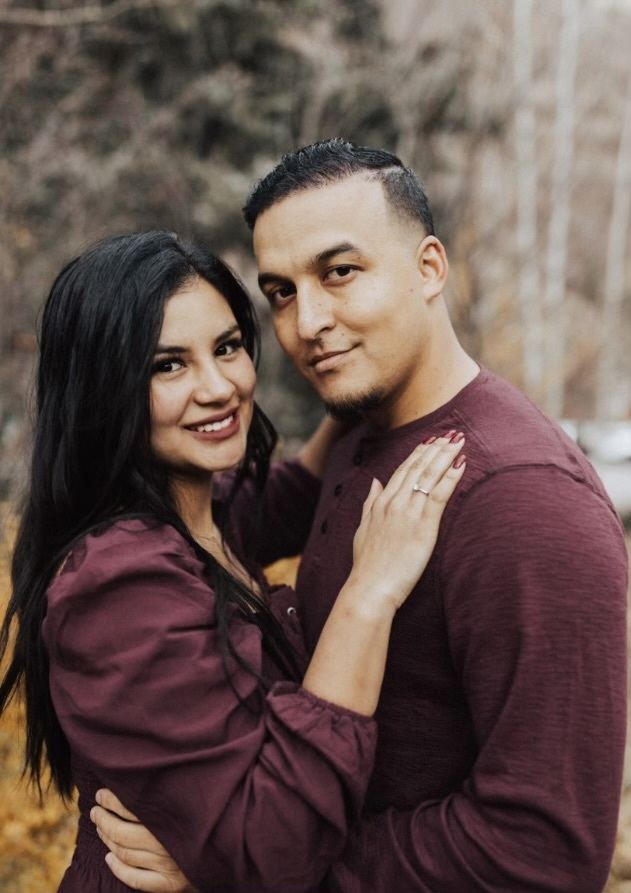 Emily Merchan, Dental Assistant
Emily recently graduated from Davis Technical College and joined our practice 2022. She loves helping children the most because they are just starting their dental journey and habits. Emily is very empathetic to every patient who visits our office. She loves what she does, so she makes an effort to do her very best.
Emily is originally from Colombia, the same country in the movie, Encanto. She speaks Spanish fluently, and she loves to dance and eat arepas.
---